Mt Fuji
I hiked up Mt Fuji in August 2015 when I was in Japan. A lot of people in Tokyo were telling me to prepare for a strenuous two day hike and to pack a bunch of food/water. I ended up packing really light, didn't even carry a headlamp, and had a great hike!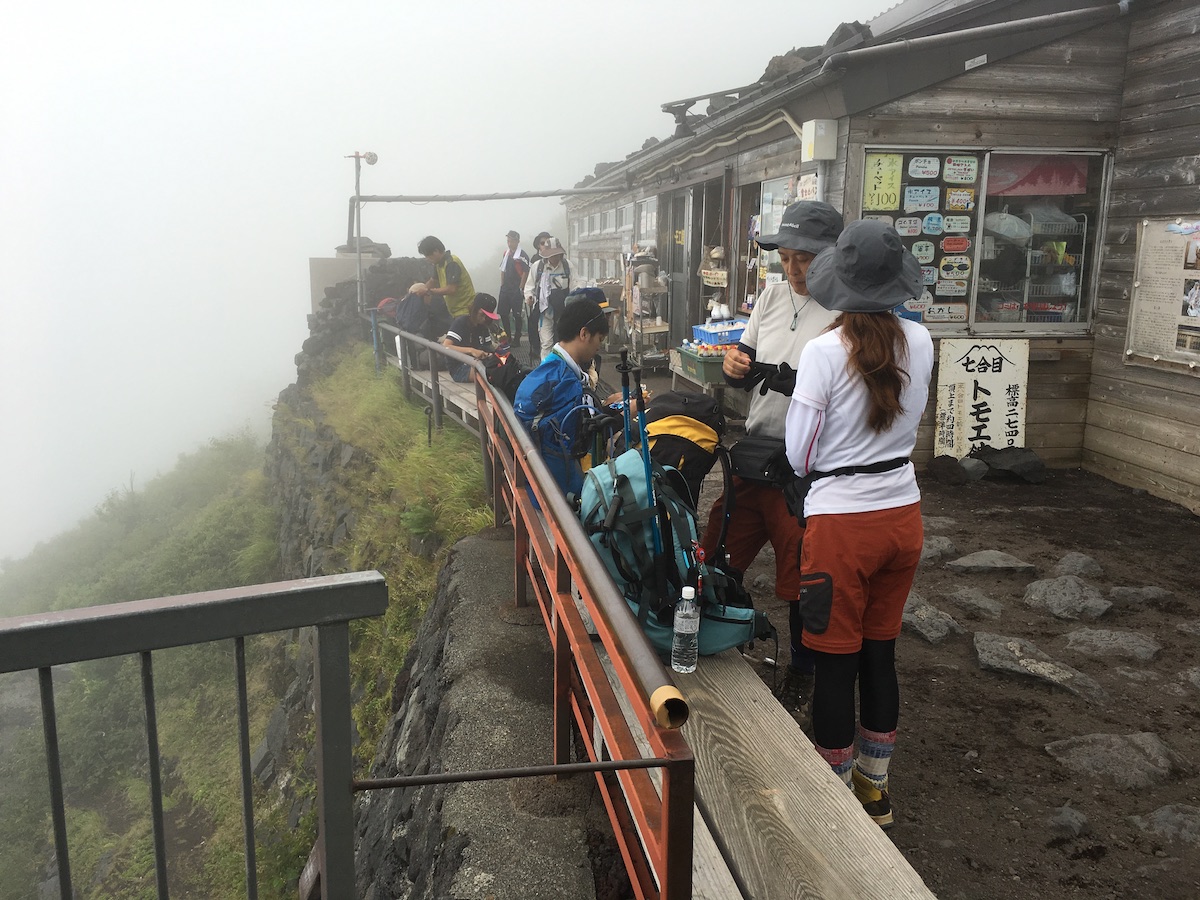 You can pretty much buy whatever food/supplies you need along the way at the many mountain huts. The base of the hike has restaurants and stores, from which you start hiking toward the base of the mountain. As I talked to people along the way, it seems like most people planned to stay at one of these huts overnight to acclimate before making a morning push to the summit. It also turned out most people had made these reservations far in advanced (August is a peak hiking season for seeing the sunrise at the summit).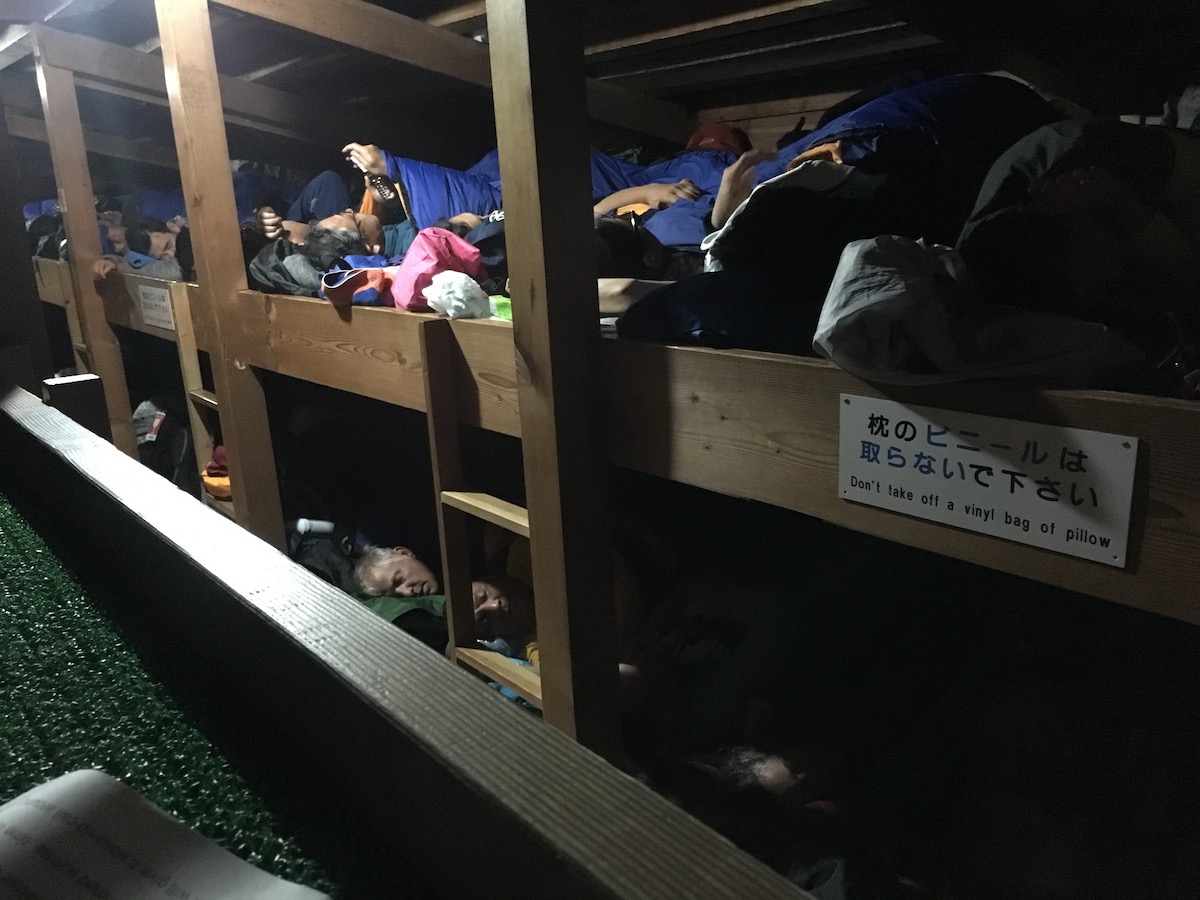 Mountain hut
There are many mountain huts which have cramped bunks and sleeping bags. I hiked up to the highest altitude mountain hut and still felt like my legs could carry me the rest of the way. However, I relented to fear of the unknown and paid $60 for the last bunk in the hut (one of their expected guests didn't make it).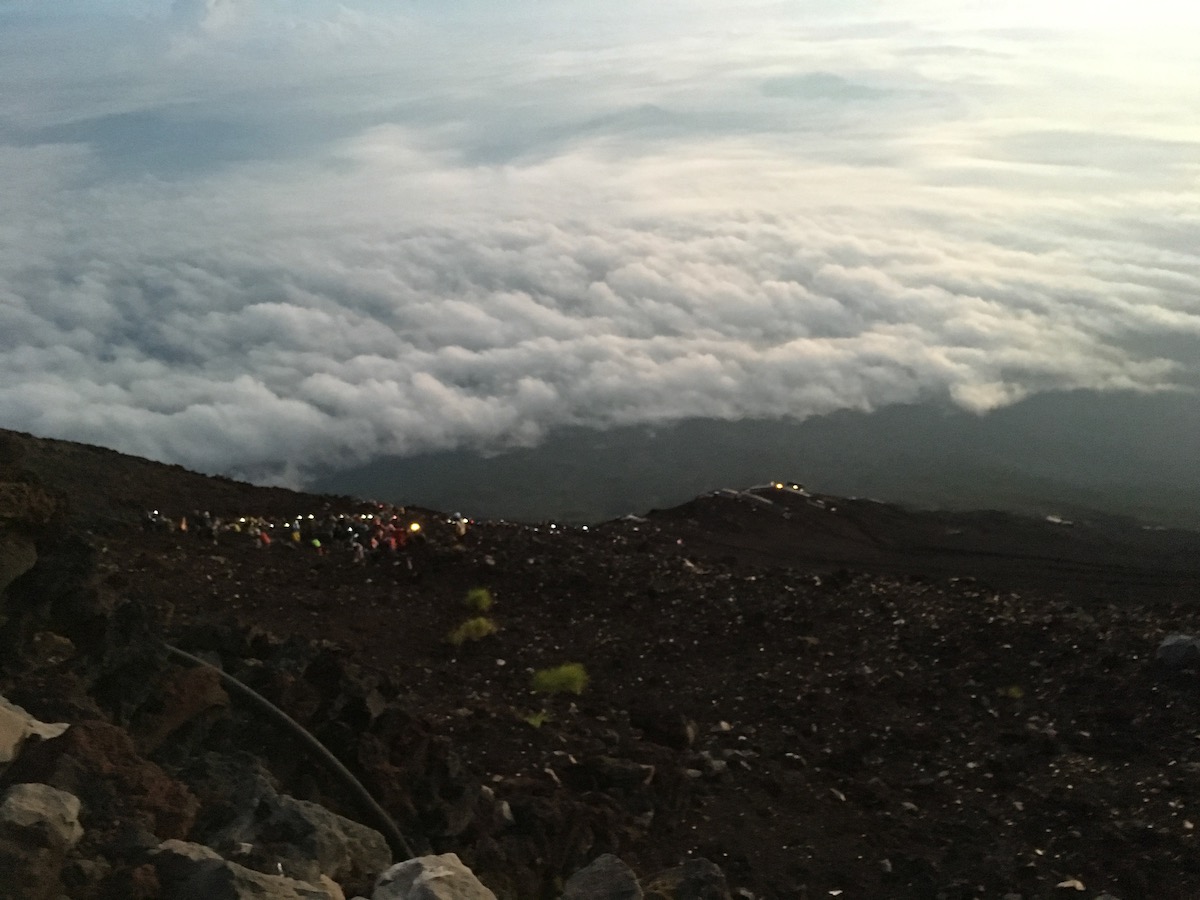 The mountain hut operators serve you a pretty boring dinner and then write down what time they should wake you up at (usually between 2 and 4 am). I tried sleeping but there were simply too many snoring people. At around midnight, I got up and decided I'd rather keep hiking than try to sleep. I didn't have a headlamp, so I used my cell phone flashlight. I'm really glad I avoided the long lines of hikers who would be slowly trudging to the summit all morning.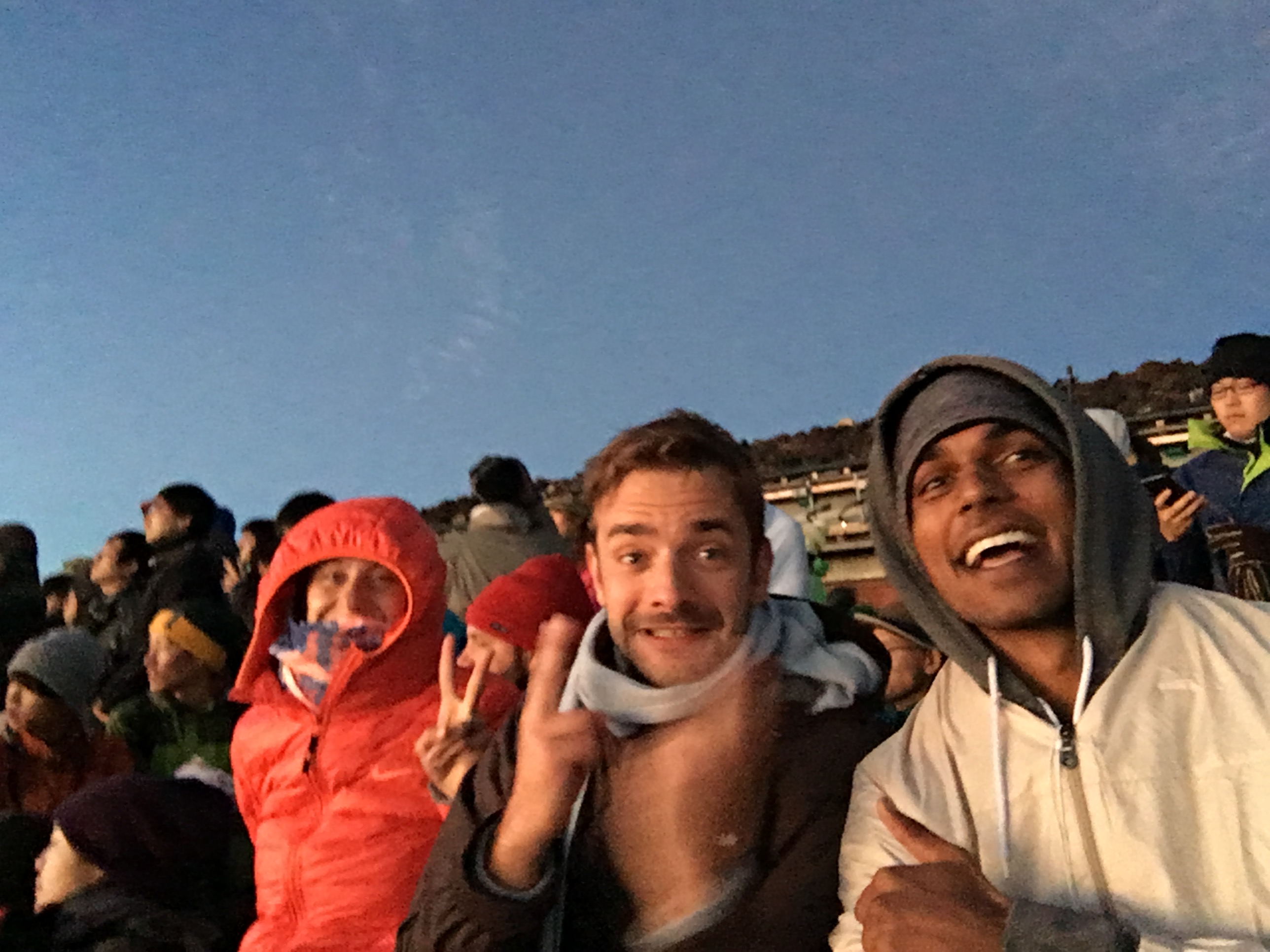 The summit
I reached the summit while it was still dark and freezing cold. There was a super cool French couple waiting there, who had skipped the mountain hut entirely and went straight for the summit. Wish I had run into them the day before, rather than all the people convincing me to stay in a mountain hut! They were kind enough to share the bottle of Scotch they were using to stay warm.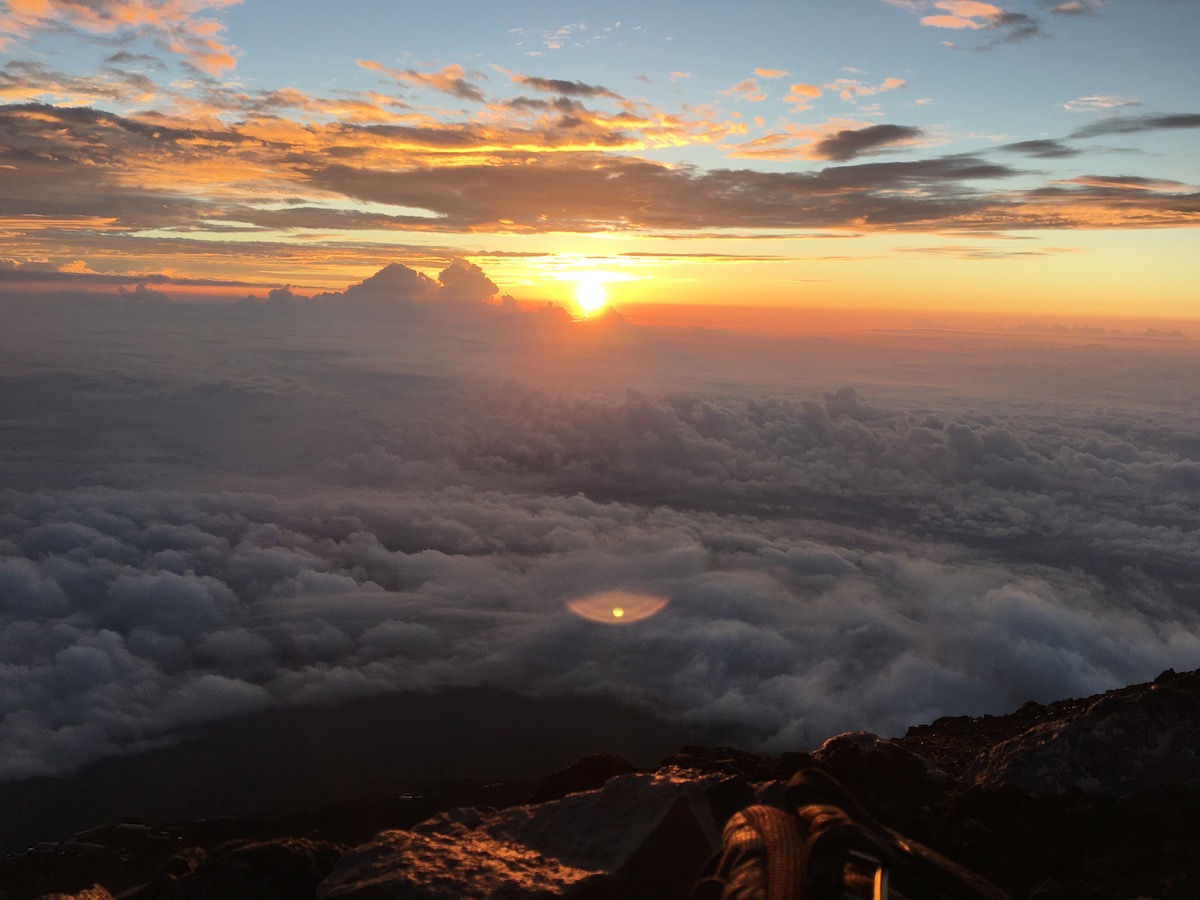 We caught the sunrise from one of the best spots right at the edge - there were layers of people who arrived later sitting behind us. After the sunrise, I hiked up to the peak of the mountain, to see the volcanic crater and to say I did it.

There were some Japanese dudes doing some kind of game show skit at the top. I wish I could speak Japanese well enough to find out more about what these guys were up to.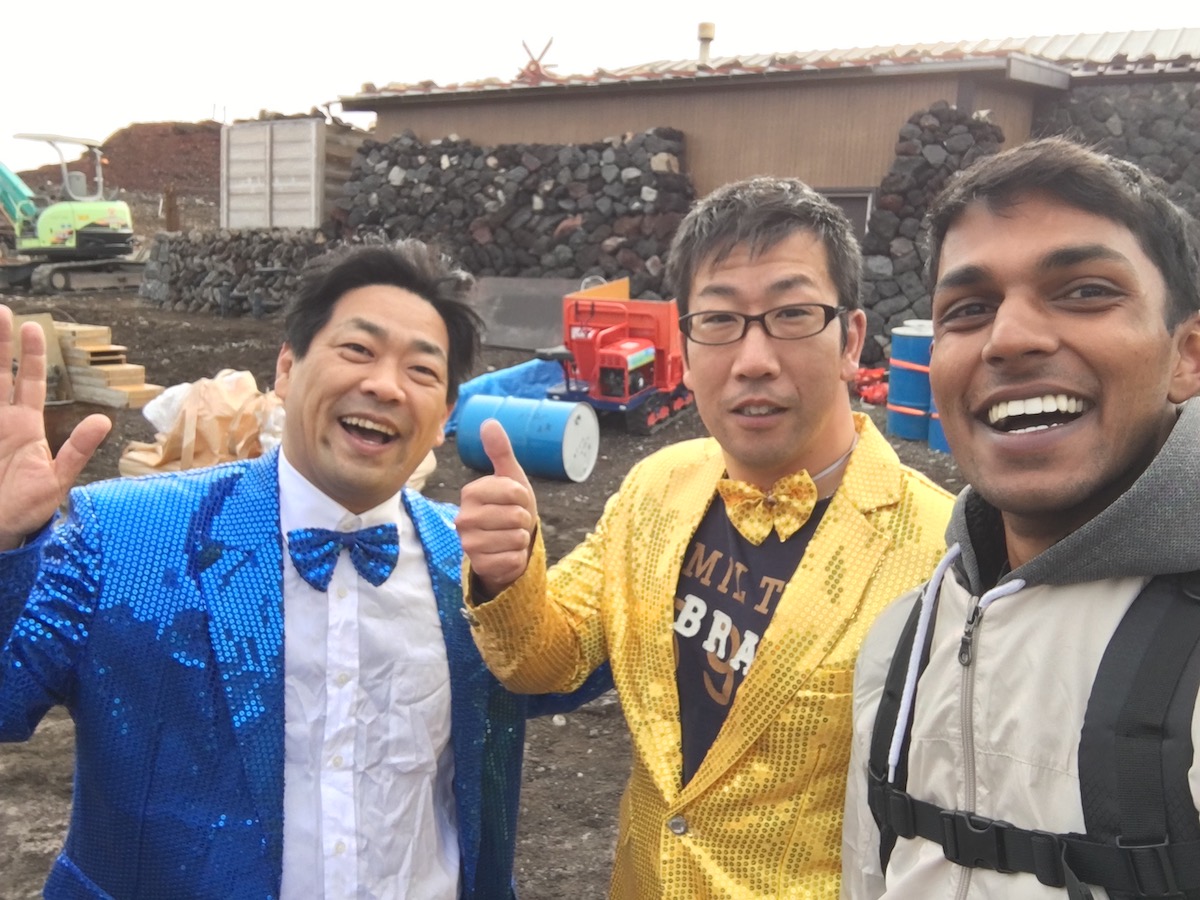 Hiking back down took most of the day, after which I had to board a series of trains and buses to get back to Tokyo.
---