Huashan
This is one of the most memorable hikes of my life. I took an overnight train to the Huashan train station - this was in the winter, so when I got off there were no hikers and no traffic.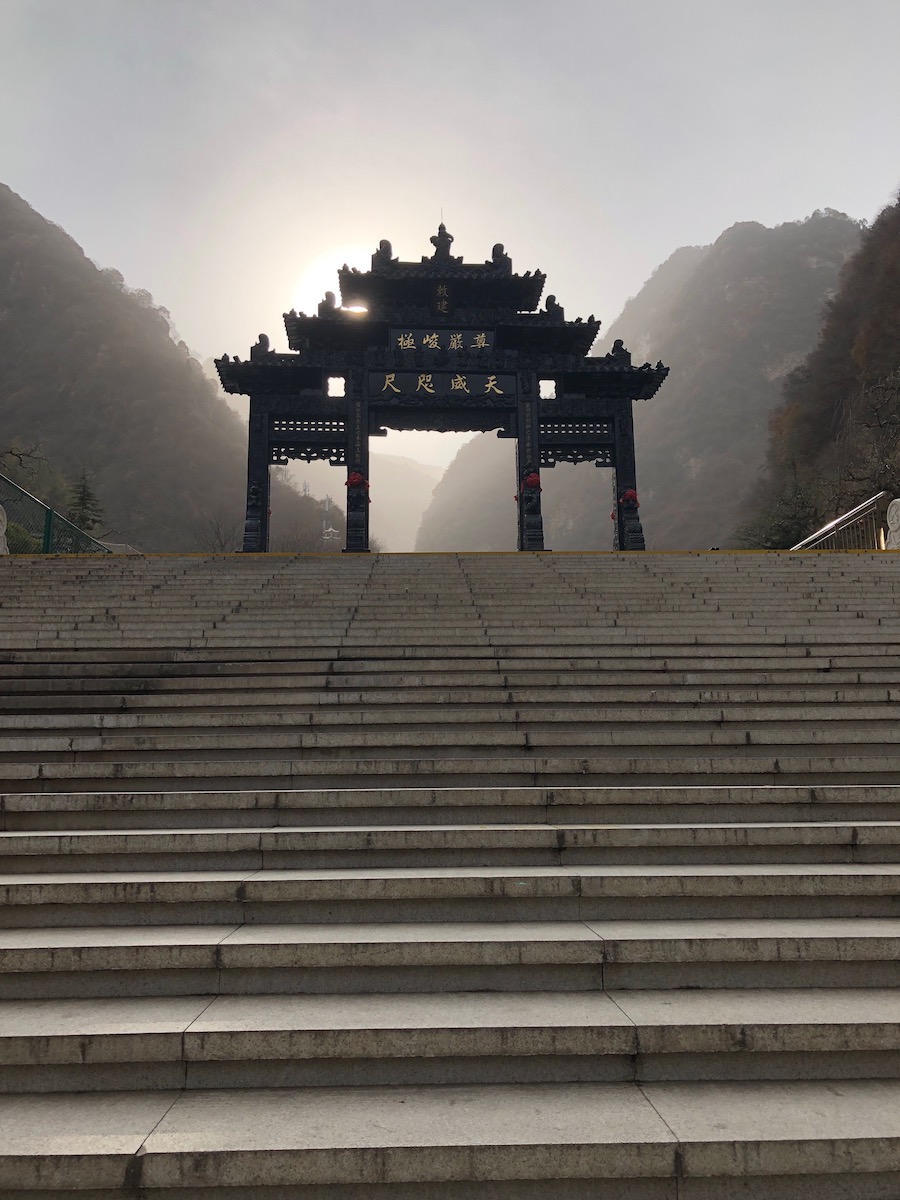 I found the bus to the base of Huashan - I did my research beforehand, so avoided the visitor center and got straight to hiking. There is a cable car route up and down China's holy mountains, but as the legend goes, you must walk up all five to live to a hundred years old.
Luckily when I did this hike I was in excellent shape, so I popped in my earbuds and after two episodes of the Monday Morning Podcast and a couple Pimsleur Mandarin lessons later, I reached my first temple. There are several temples on these mountains - most people take the cable cars which only put you within walking distance of the summit temples.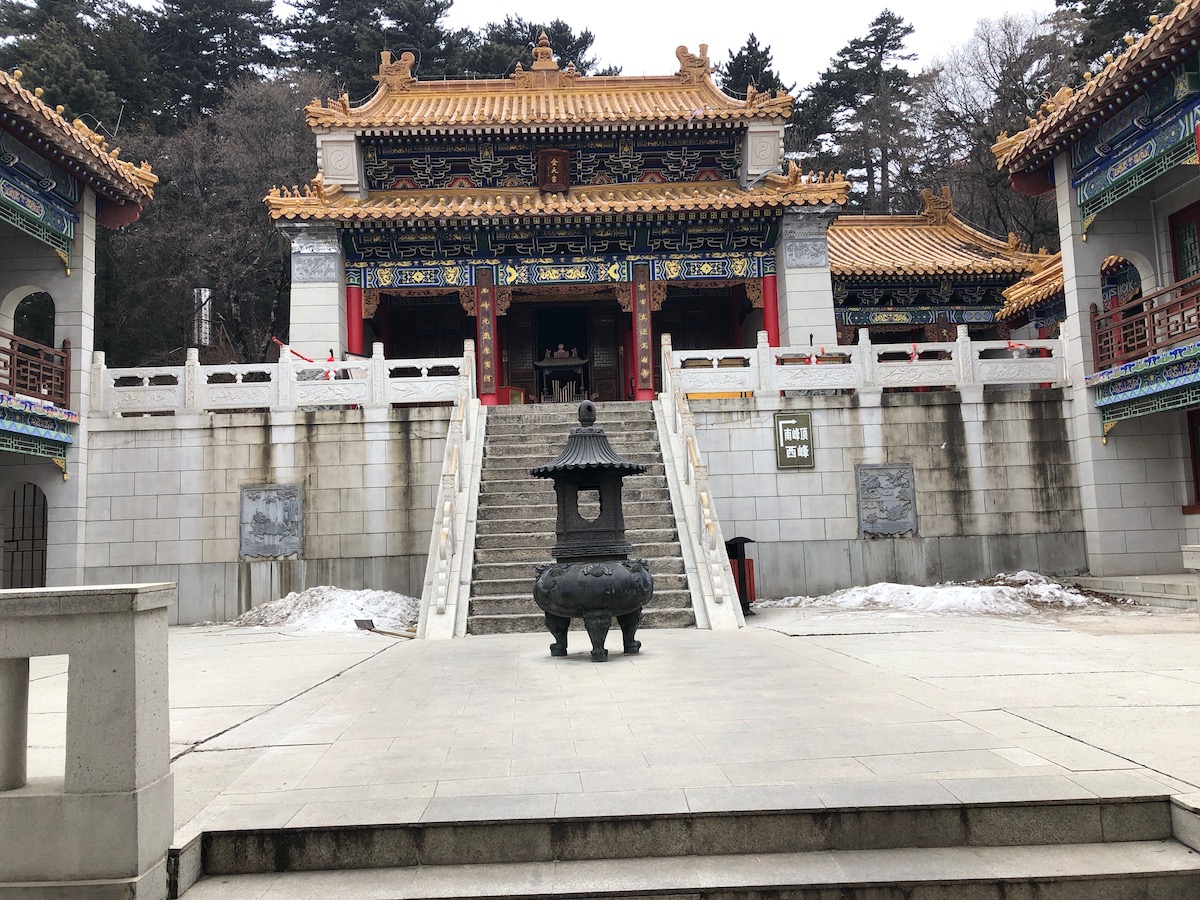 It was also the end of December, so I didn't see anyone for the entire 4 hours of hiking until I reached the paths around the summit and saw a painter (below left). I highly recommend doing the hike, it is a real workout and some stairs are awkwardly steep and narrow (below middle). There are many temples on these mountains, and the people who live here are real characters!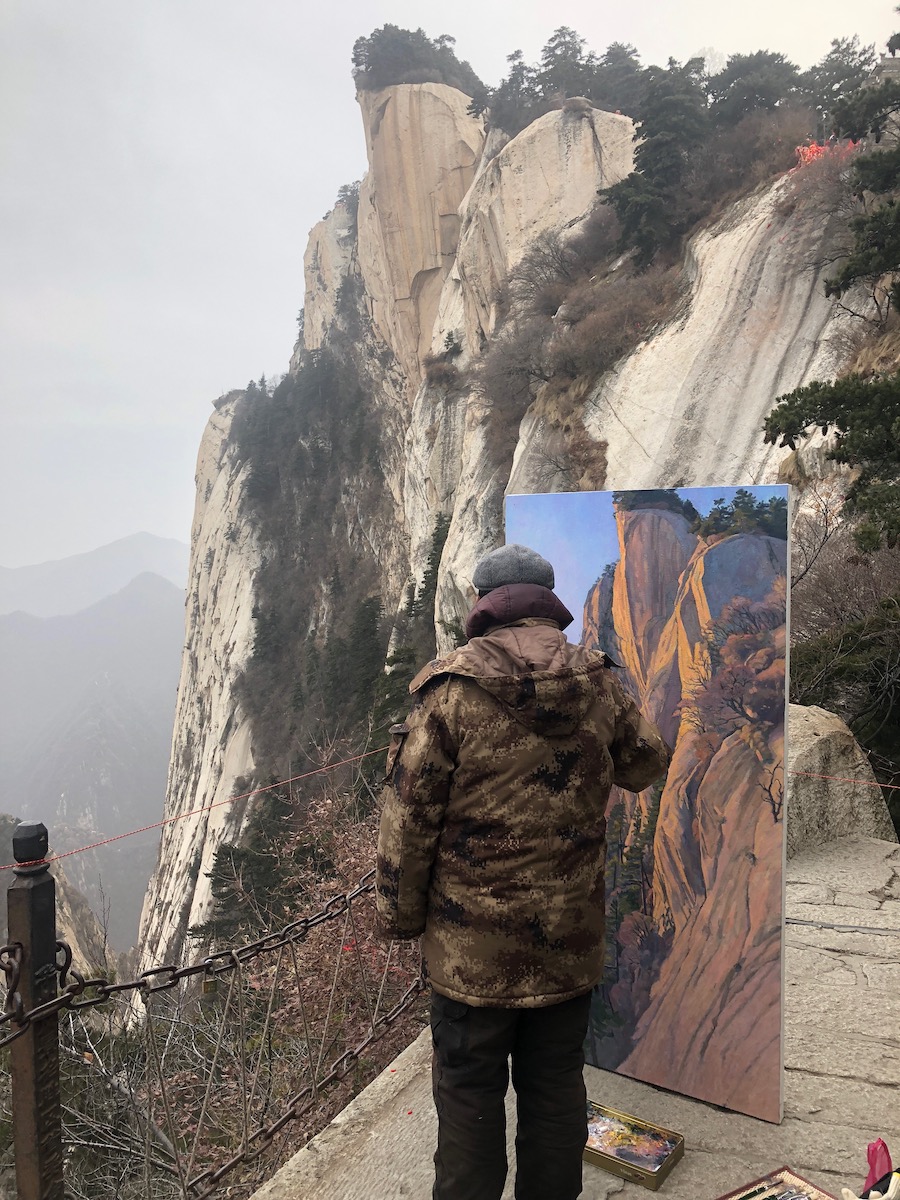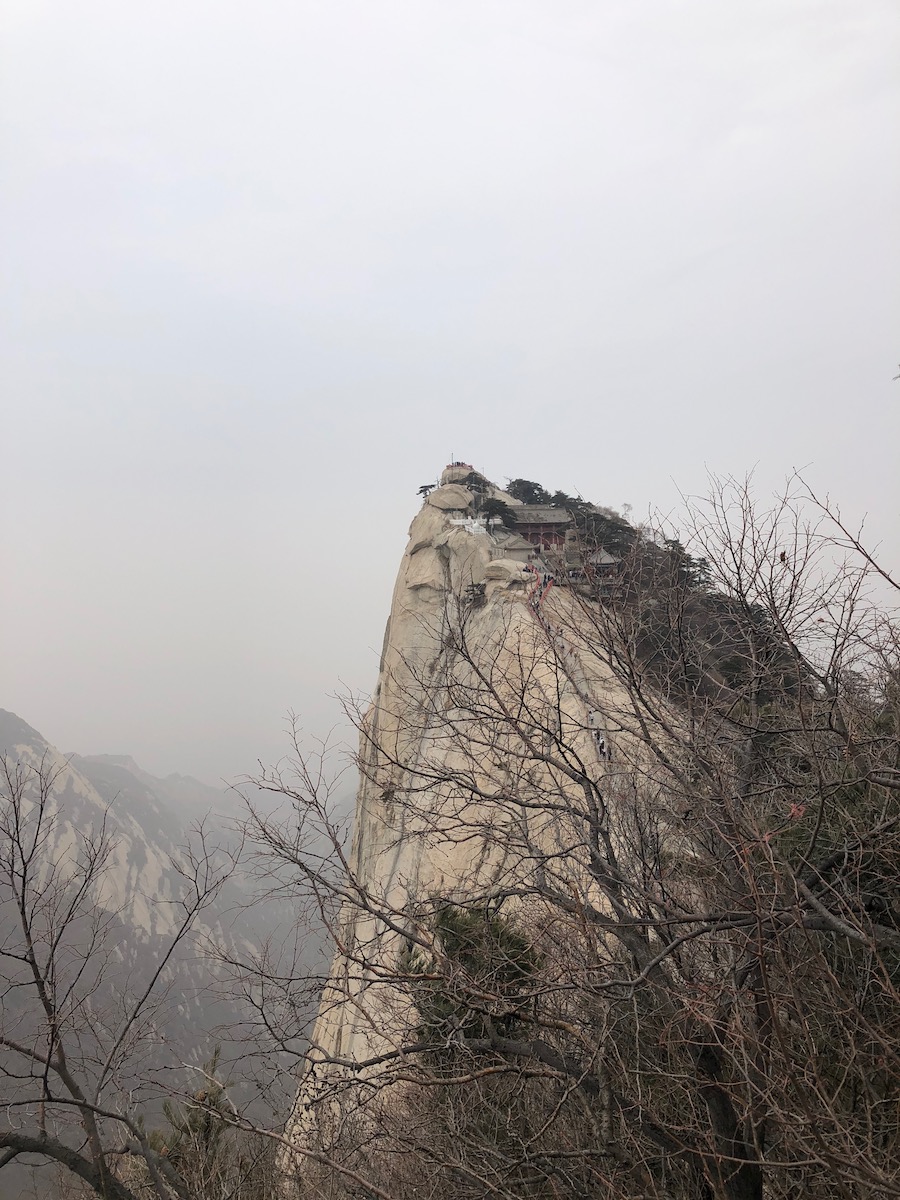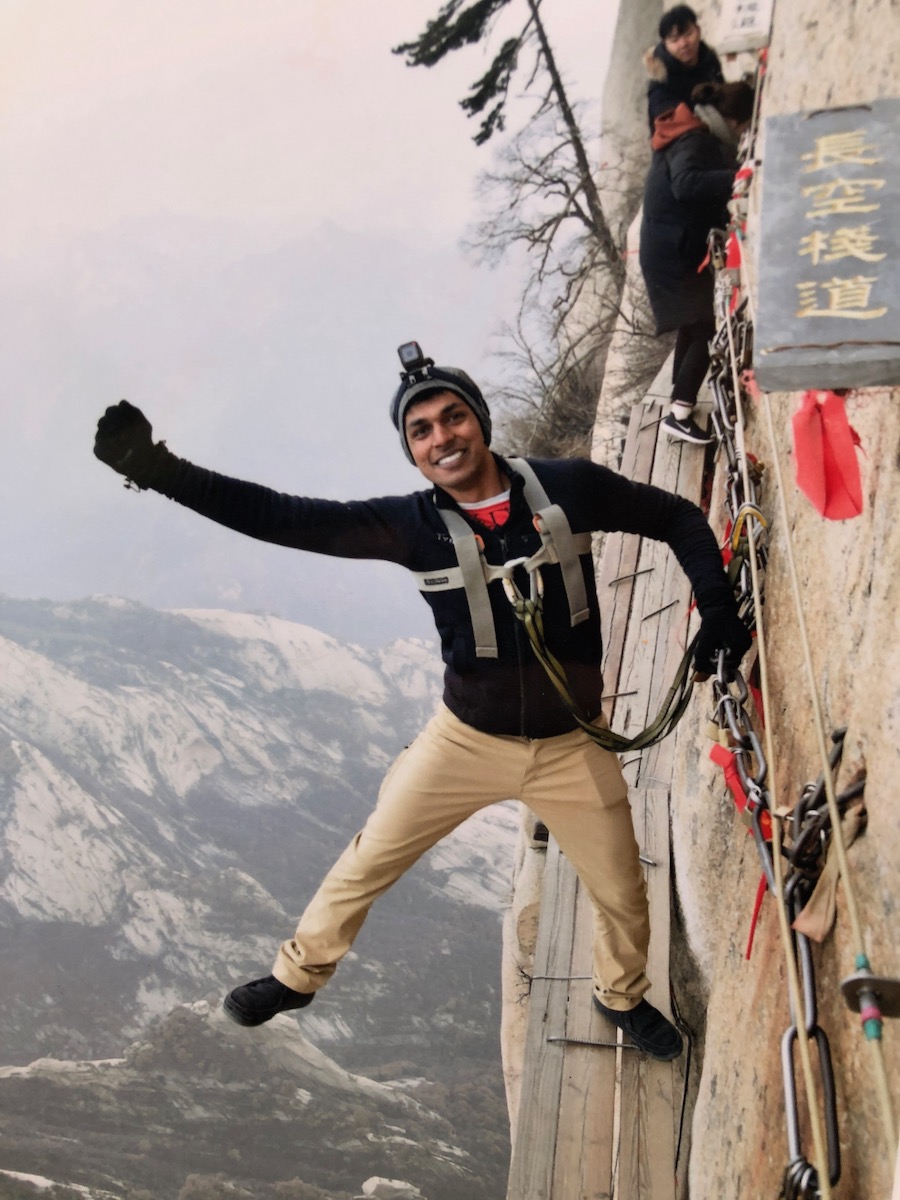 The plank walk
Business Insider called this the world's deadliest hike. It is definitely pretty terrifying but also pretty safe. The only time I felt sketched out was when someone passing me the opposite direction on a 2 foot wide plank accidentally unclipped my second tether.
The basic journey along the walk is to go down an iron rung staircase, side step along notches in the mountain side, then walk along a 2 foot wide plank. Daoists would regularly make this journey without safety tethers to reach the Lao Tsu temple at the end. You do get to look down at thousands of feet of open air beneath you, but it's a pretty safe experience. On the way back I saw that some busloads of tourists had made their way by cable car up the mountain, and a huge line had formed at the entrance to the plank walk. So I would definitely recommend starting early, especially if you're going in the busier months.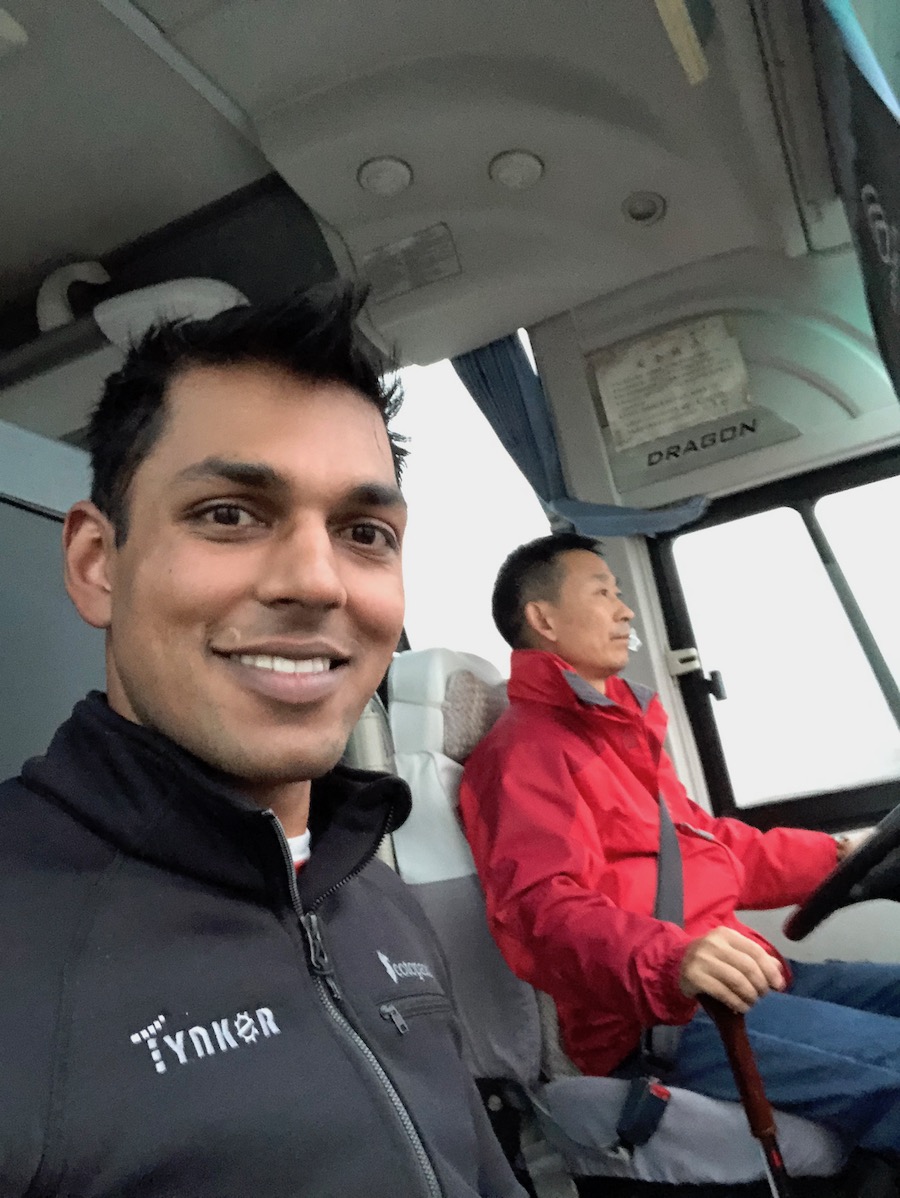 Getting down
I took the cable car down as I had no idea where I'd be staying that night. I am so lucky my lazy ass did, because when I got off at the base I learned there were no taxis, and the only available transportation was the buses that brought all those tourists I saw at the top! Luckily my Mandarin was good enough to bribe a bus driver with 40 renminbi (~$6) to let me sit in the conductor's seat, so in about an hour I was on my way to Xi'an!
---